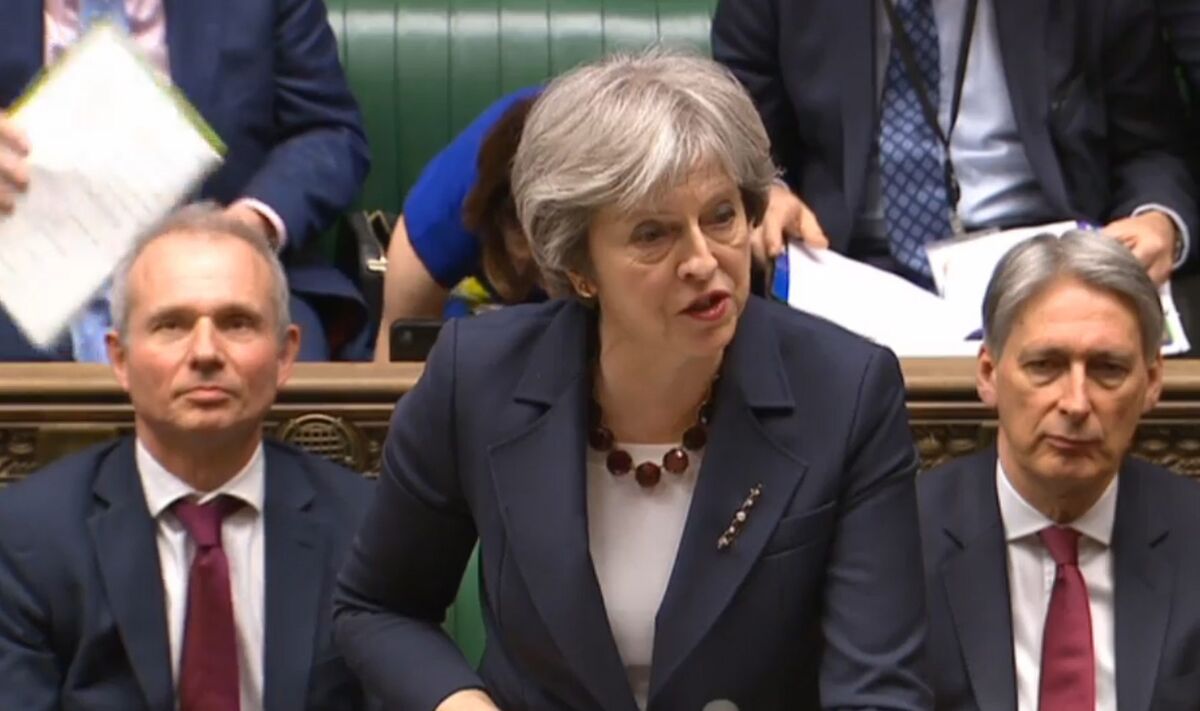 Prime Minister Theresa May ordered the expulsion of 23 Russian diplomats in retaliation for the poisoning on British soil of a former spy and his daughter with nerve agent, escalating tensions between Vladimir Putin and the West.
Follow the latest developments in our live blog.
May said the U.K. will move to freeze Russian state assets where necessary in response to what she said was an "unlawful use of force" by Russia against the U.K. Further action could be taken in secret, she warned, a possible hint that Britain could launch cyberattacks.

The reprisals come after Russia refused to recognize a deadline of midnight Tuesday to provide an explanation for the nerve agent attack on Sergei Skripal and his daughter Yulia in southwest England.
"Their response has demonstrated complete disdain for the gravity of these events – they have provided no explanation," May told members of Parliament in London on Thursday. "There is no alternative conclusion other than that the Russian state was culpable."
The crisis is a key test for May as she navigates Brexit and for the wider Western alliance in how it responds to Putin on the eve of Russian elections. On Tuesday President Donald Trump said he backed her "all the way."
— With assistance by Jess Shankleman, and Thomas Penny