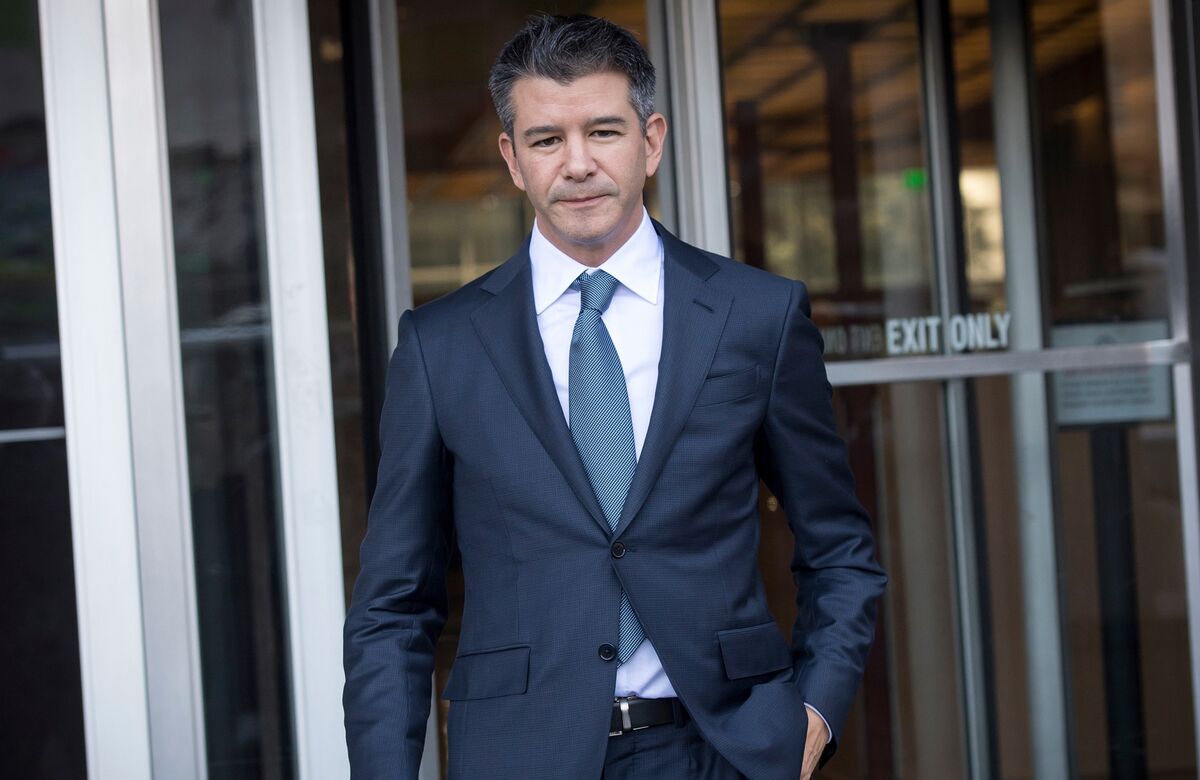 Even under intense questioning from Waymo's lawyers in Silicon Valley's high-profile trade-secrets trial,

Travis Kalanick, in answers both subtle and overt, stayed on message for Uber: Set the engineers free.
The co-founder and ousted chief executive officer of


Uber Technologies Inc. was repeatedly challenged over his ethics, business practices and ambition.
While he got caught in some apparent contradictions and

questionable denials in almost three hours of testimony over two days, Kalanick was largely successful in deflecting Waymo's attempt to portray him as conspirator-in-chief behind the theft of the


Alphabet Inc. unit's self-driving technology.
Kalanick wasn't even asked about specifics of some of the most damning evidence Waymo has turned up in the year since its parent company took the rare step of suing a competitor. Other witnesses are being called on to spell out those details. That helped Kalanick to present himself before jurors as a scrappy underdog who angered Google when he managed to pull engineers away from the search giant and distant front-runner in driverless cars, and into Uber's orbit.
Waymo's lawyer pressed Kalanick about Uber's acquisition of Otto, the autonomous-driving company founded in January 2016 by Anthony Levandowski, the former Google engineer Waymo says Kalanick conspired with to steal its trade secrets.


Uber's Courtroom Detour Into the Secrets of the Mind: QuickTake
Uber agreed as part of the deal to provide legal cover, known as indemnification, for Levandowski for any claims brought against him for any '

Bad Acts,' including trade-secret theft, committed before the acquisition. Kalanick insisted he didn't know much about it, even when he was confronted with a Jan. 28, 2016, email from Cameron Poetzscher, an Uber executive working on the deal, asking Kalanick if he told Levandowski that he'd be indemnified.
Kalanick was also asked about an agreement he had with Levandowski to delete texts. "Burn the village" he wrote to Levandowski on March 1, 2016, a period in the thick of deal negotiations.
"I don't know, I'm not sure what that's referring to," Kalanick said when asked what it meant. "It's two years ago, it's a one-line text."
Levandowski clearly understood, Waymo lawyer Charles Verhoeven said, when he wrote back "Yup."
"I have no idea," Kalanick said.


For Once, Uber Needs Travis Kalanick to Speak Up
On Tuesday, Kalanick likened his approach to the Otto acquisition to that of jazz musicians improvising. He said he structured the deal to appeal to Levandowski's desire to build a startup — and his own deal.
The responses fit with Uber's theme emphasizing California's policies supporting freedom for employees to move among competing companies, and for engineers to bring to any new job the

know-how they internalized elsewhere.
Under friendlier questioning from Uber's own lawyers Wednesday, Kalanick hammered home the ride-hailing company's argument that poaching Levandowski from Google and other engineers still at Uber today isn't the same as stealing its intellectual property.
Kalanick was asked about a series of discussions with Alphabet CEO

Larry Page about Uber's desire to build a ride-sharing and self-driving partnership. Kalanick described being rebuffed over a period of years by Page, who he said became increasingly irritated by Uber's decision to build its own autonomous-vehicle technology.
"He was angsty, and said why are you doing my thing? He was just upset," Kalanick testified, referring to one conversation with Page. "Generally Google was super not happy, unpumped."
Kalanick recalled that the conflict with Page came to a head in 2016 when Kalanick once more broached the subject of a partnership.
"He was upset that we were taking his people," he told the jury. "It was confusing because I said we are taking your people. People can work where they want. But your people are not your IP."
The case is Waymo LLC v. Uber Technologies Inc., 17-cv-00939, U.S. District Court, Northern District of California (San Francisco).