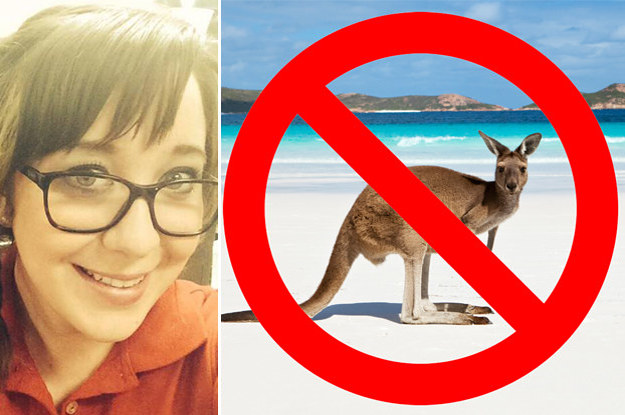 But the professor still wasn't convinced. In her lecturing reply, which Arnold provided to BuzzFeed News, the professor doubled down on her Australia-denialism:
I will gladly re-examine your week 2 milestone project report.

But before I do I want you to understand that any error in a project can invalidate the entire research project.

Research is like dominoes, if you accidentally knock over one piece the entire set will also fall.

Australia is a continent; it is not a country. That error made it nearly impossible for you to accurately complete your week 2 research outline correctly.

As I mentioned above I will look over your week two paper once again and see if you earned more credits than I gave you.
So, Arnold responded again, even including a link to the "About Australia" section of the Australian government's website:
Australia is both a country and a continent. It's the only country that is both. I provided a resource in the first email that clarifies that for you. If you need further clarification google or the SNHU Shapiro Library has that information you.

Again I mean no disrespect but my grade is affected by your assumption that Australia is not a country when it in fact is.

Thank you and let me know if I need to provide further resources proving Australia is a country.
Finally, the professor responded:
Thank you for this web-address

After I do some independent research on the continent/country issue I will review your paper.
Finally, after the professor had finished conducting her "independent research," Arnold received a new grade this week: a B+.
The professor never apologized for the error, but did acknowledge she had a "misunderstanding about the difference between Australia as a country and a continent."
Still, the professor had another warning for Arnold as she prepares to write her final assignment: "Please make sure the date, the facts, and the information you provide in your report is about Australia the country and not Australia the continent."
🤔🤔🤔
When asked why she thought her professor might have been confused, Arnold said her older age might have been a factor.
"When did Australia become a country? Maybe she thinks it's still part of England," she said.
After being told by BuzzFeed News that happened some 117 years ago, Arnold said, "Oh, she's not that old, so there's no excuse."
Disclaimer: The author of this post is from the very real country that is Australia.