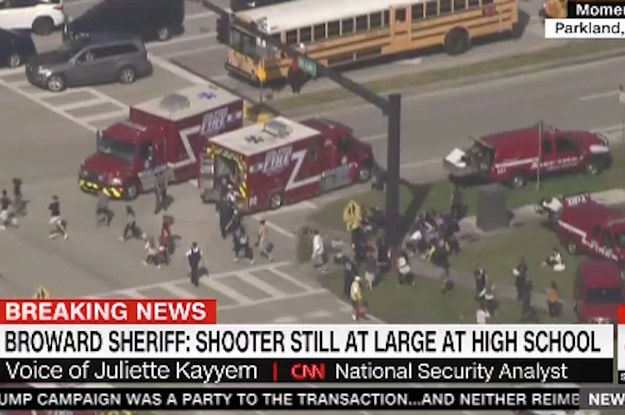 Parkland Florida mayor Christine Hunschofsky spoke to CNN saying she has not received any firsthand information on the number of injuries.
"The police are very busy in the school securing everything and letting students out as their area is secure," she said. "That's where their focus has been and should be."
The school has a single point of entry security and there is always a police officer at the school, the mayor said.
Lissette Rozenblet told CNN her daughter, a sophomore at the school was on the third floor of one of the school's buildings, texted her to call 911. The girl told her mother she heard shots and could hear someone injured calling out for help.
Rozenblet's daughter later called her mother to say she had safely evacuated to a nearby Walmart.
This is a developing story. Check back for updates and follow BuzzFeed News on Twitter.