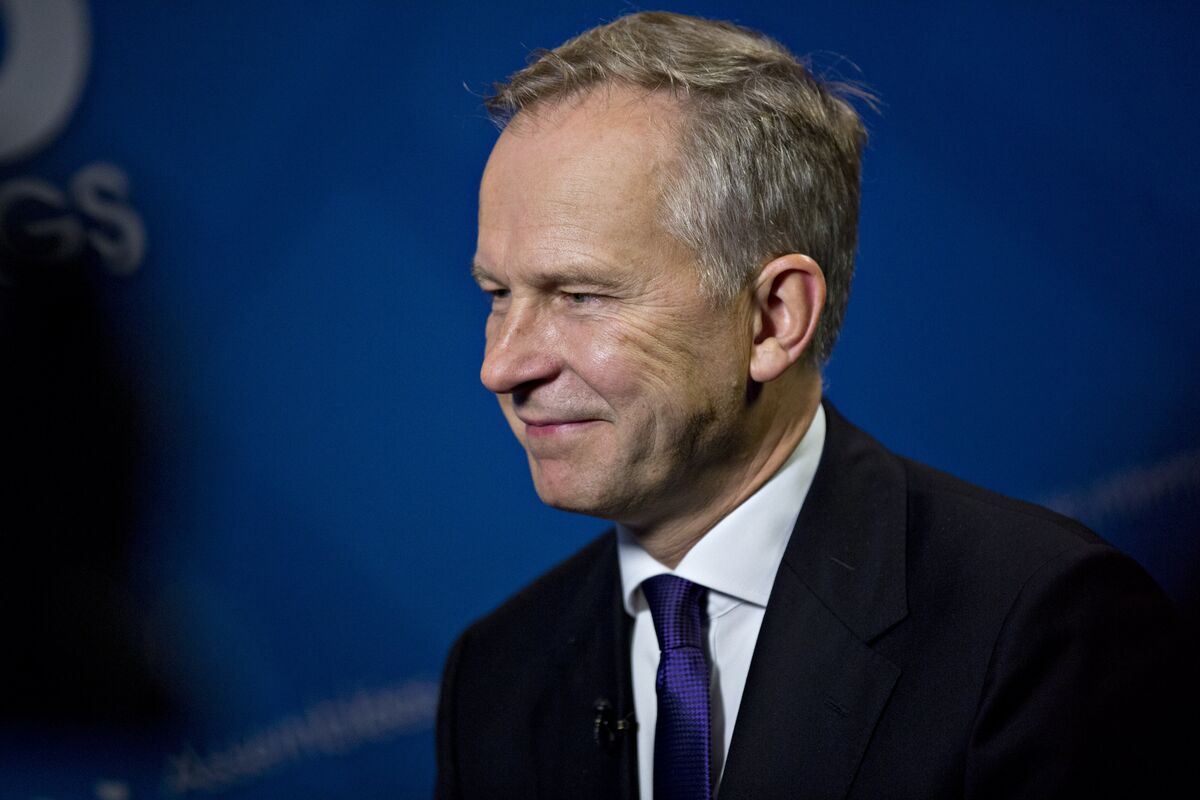 ECB Governing Council member Ilmars Rimsevics came under intensifying pressure to resign after his weekend detention by Latvian anti-graft authorities, with the country's prime minister questioning how he can fulfill his duties while under investigation.
The detention kicked off a weekend of activity that culminated with the European Central Bank imposing a payment moratorium on the nation's third-largest bank early on Monday. Premier Maris Kucinskis called on Rimsevics, 52, to recuse himself from his duties while an investigation proceeds against him. The governor considers his detention "clearly illegal," according to his lawyer, who told Latvian TV3 News that his client may be released and hold a news conference later in the day.
"I can't imagine that the Bank of Latvia president, who was detained under very serious accusations, could work," Kucinskis told Latvian TV in an interview on Monday. At a later news conference, he said Rimsevics's case had no connection with ABLV bank. He said the anti-graft bureau may impose restrictions on the governor.
Both issues represent setbacks for Latvia, which just last year saw its economy struggle back to pre-crisis levels after losing over a fifth of its output in the global financial crisis. After a spate of banking scandals, the U.S. Treasury Department proposed last week to ban ABLV from the U.S. financial system, saying the bank helped entities allegedly linked to North Korea's missile program make transactions. The lender denies the charges.
None of the government officials explained why Rimsevics was detained. The anti-corruption bureau will hold a news conference at 1 p.m. on Monday.
Latvia's benchmark stock gauge, the OMX Riga Index, dipped 1.3 percent to 1,1018.19 at 12:06 p.m. The yield on the government bonds due Oct. 2026 rose 1 basis point to 0.78 percent.
Longest-Serving
As central bank governor, Rimsevics enjoys robust independence. Deputy Governor Zoja Razmusa will fill in for Rimsevics while he's not at the bank, spokesman Janis Silakalns said on Sunday.
Rimsevics is the longest-serving head of a national bank on the ECB's Governing Council, which he joined in 2014 when Latvia adopted the euro. He has worked at the Baltic nation's central bank since graduating with an MBA from Clarkson University in Potsdam, New York, in 1992. After first taking the role of deputy governor that year, he was promoted to governor in 2001.
His lawyer, Saulvedis Varpins spent eight hours with Rimsevics as he was being questioned Saturday night before he was taken away in a police van. He said his client was being held at the state police station and hasn't been charged. The lawyer cited the reason for the detention as alleged acts from years ago, according to the Leta news service.
Reputation Crisis
"'It would be wise if he stepped down at least during the course of the investigation," Finance Minister Reizniece-Ozola said at the same news conference with Kucinskis.
She said the country was suffering a crisis of reputation over both the detention and ABLV. Her ministry has changed its borrowing strategy and will refrain from refinancing operations in the near term, adding that Latvia asked the U.S. Treasury to discuss and share data on the lender, she said. ABLV has denied all accusations from the U.S. Treasury and said it will work with U.S. officials and provide information so that doubts about it can be laid to rest.
The central bank said Monday it had agreed to lend ABLV 97.5 million euros ($121 million) to help it with liquidity, with high-quality assets as collateral. That followed statements from the Financial and Capital Market Commission in Riga and the ECB, which issued statements that they would

stop the lender from executing payments.
ABLV Chairman Ernests Bernis said the bank was the target of a "deliberate defamation campaign" and emphasized "that there is not and never has been any bribery regarding state authorities," according to a statement.
In an effort to shake off a questions that its banks hold wealth with questionable origins, Latvia's financial regulator has fined three banks for handling accounts that were involved in a $1 billion Moldovan fraud in 2014. Five Latvian banks agreed last year to fines for failing to perform adequate due diligence and gather sufficient information on transactions and beneficiaries of deals linked to North Korea.