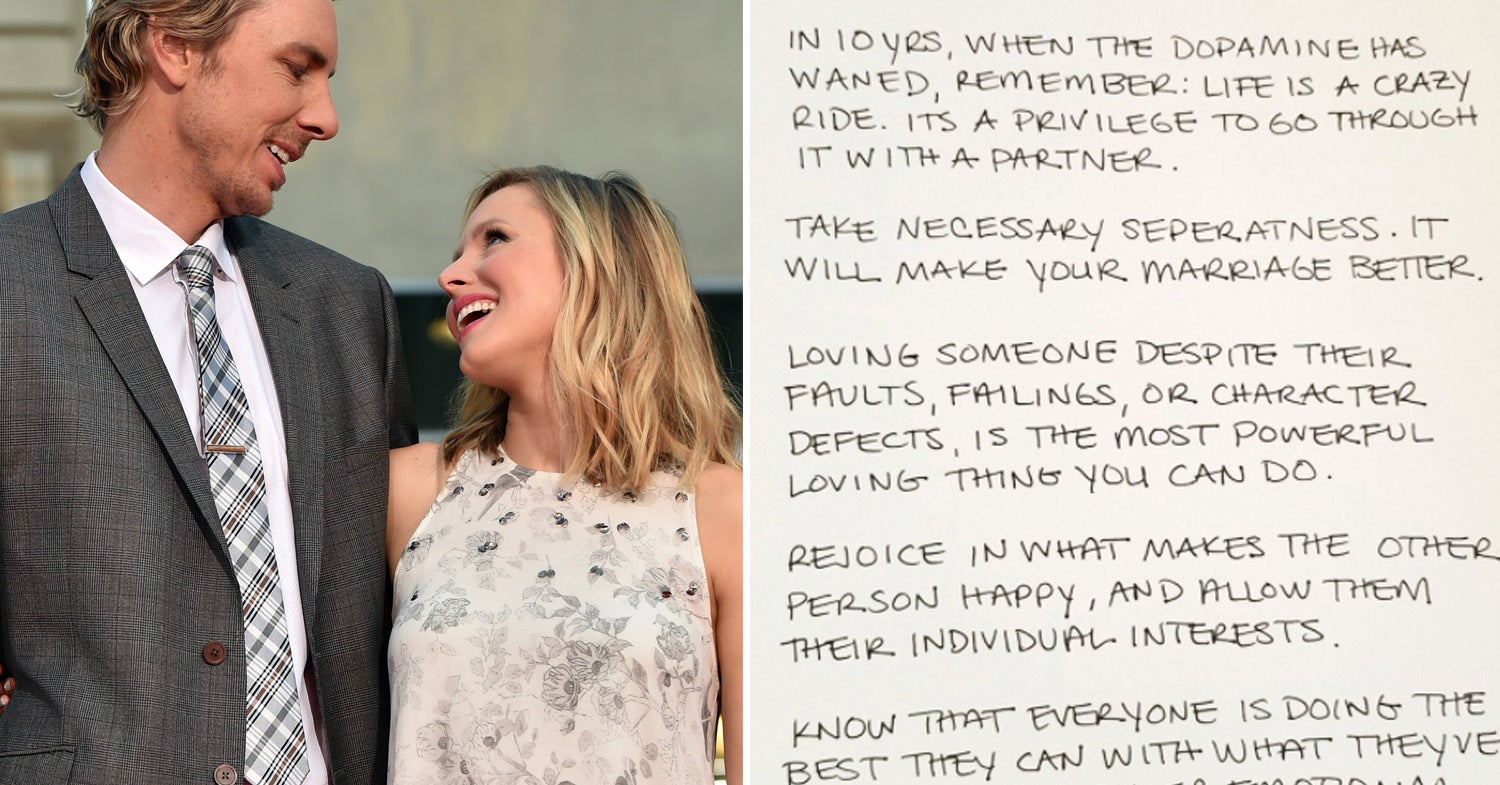 "Vulnerability always begets connection and intimacy. Stay vulnerable with each other.
In 10 years, when the dopamine has waned, remember: Like is a crazy ride. It's a privilege to go through it with a partner.
Take necessary separateness. It will make your marriage better.
Loving someone despite their faults, failings, or character defects is the most powerful loving you can do.
Rejoice in what makes the other person happy, and allow them their individual interests.
Know that everyone is doing the best they can with what they got, so get a bigger emotional toolbox to fix your problems."