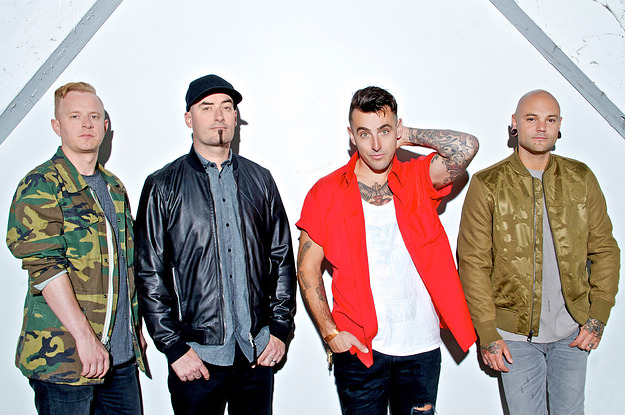 Hedley is no longer performing at the Juno Awards following allegations on social media of the band engaging in inappropriate and predatory behaviour with female fans, some as young as 14.
The Vancouver-based band released a statement on Facebook praising "the bravery of those who have come forward with their own stories," but denied the substance of the allegations.
"The recent allegations against us posted on social media are simply unsubstantiated and have not been validated," the band said.
This week, numerous people shared what they said were personal stories of disturbing encounters with the band under the #outHedley2k18 hashtag. Many accused lead singer Jacob Hoggard of making sexual advances on them at concerts, or inviting them back to the band's bus or hotel room despite being underage.
BuzzFeed Canada reached out to Hedley and the band's record label for comment.
Hedley is nominated for three Junos and was slated to perform at the awards show on March 25. The Canadian Academy of Recording Arts and Sciences said it decided to cancel the performance after "careful consideration of the situation and in discussion with the band."