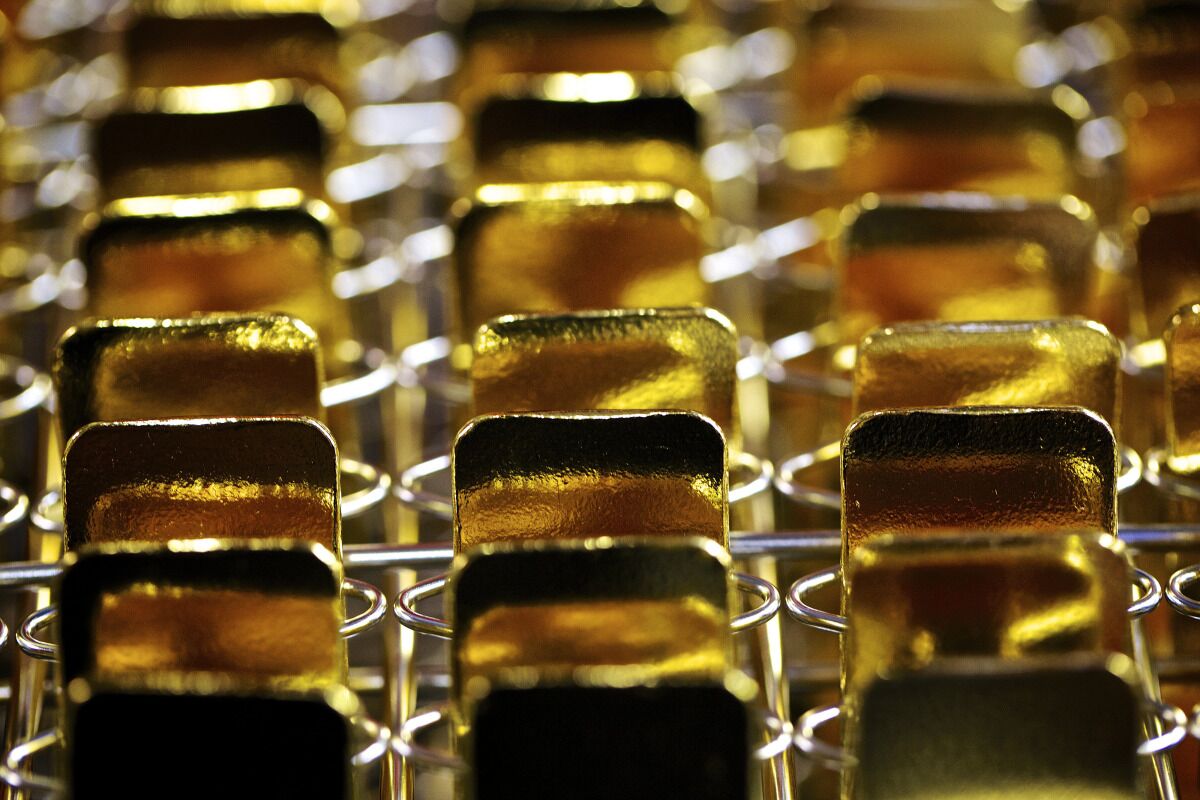 Billionaire hedge fund manager

Ray Dalio boosted his holdings in the two largest gold-backed ETFs last quarter before prices of the metal capped the biggest annual gain in seven years.
As of the end of December, Dalio's


Bridgewater Associates, the world's biggest hedge fund, raised its stake in


SPDR Gold Shares and


iShares Gold Trust, a regulatory filing showed Tuesday.
Assets in exchange-traded funds backed by gold rose for a fourth straight quarter in December, the longest expansion since 2012. The metal advanced 1.8 percent in the fourth quarter. A weaker dollar helped gold post a 14 percent rally last year despite three interest-rate increases by the U.S. Federal Reserve. Higher rates typically hurt the appeal of non-interest bearing assets like bullion.
In August, Dalio

recommended investors consider placing 5 percent to 10 percent of their assets in gold, citing political and economic risks. By the end of December, Bridgewater raised its stake in SPDR Gold Shares by 14,091 shares to 3.91 million shares, the filing showed. Its stake in iShares Gold rose by 34,792 shares to 11.3 million shares, according to the filing.
On Monday, Dalio

said risks of a recession in the next 18 to 24 months are rising.
Mining Positions
Bridgewater boosted its stake in


Newmont Mining Corp. to 148,185 shares, while cutting its stake in


Barrick Gold Corp. to 160,951 shares. It also reduced its position in Freeport-McMoRan Inc. The hedge fund raised its holding in iron-ore-producer


Cleveland-Cliffs Inc. to 3.33 million shares, the filing showed.
Filings released this month don't include hedge funds' current position, which may have changed since December. Prices of the precious metal climbed 3.2 percent in January before declining about 1.2 percent this month.
Since the end of December, SPDR Gold has seen outflows of $689 million through the end of last week. Investors were more loyal to iShares Gold, adding $837 million to their holdings so far this quarter.
Money managers who oversee more than $100 million in the U.S. must file a Form 13F within 45 days of each quarter's end to list those stocks as well as options and convertible bonds. The filings don't show non-U.S. securities, holdings that aren't publicly traded, or cash.